Get Your Picture Taken With Santa!
Stop by Table Mountain Grill & Cantina any Sunday in December for brunch and guests will find Santa available for photos. Brunch options include a full menu with local favorites like the Navajo Fry Bread Breakfast, Cinnamon Roll Pancakes, Table Mountain Enchiladas, plus holiday brunch specials for the kiddos.
View Our Brunch Menu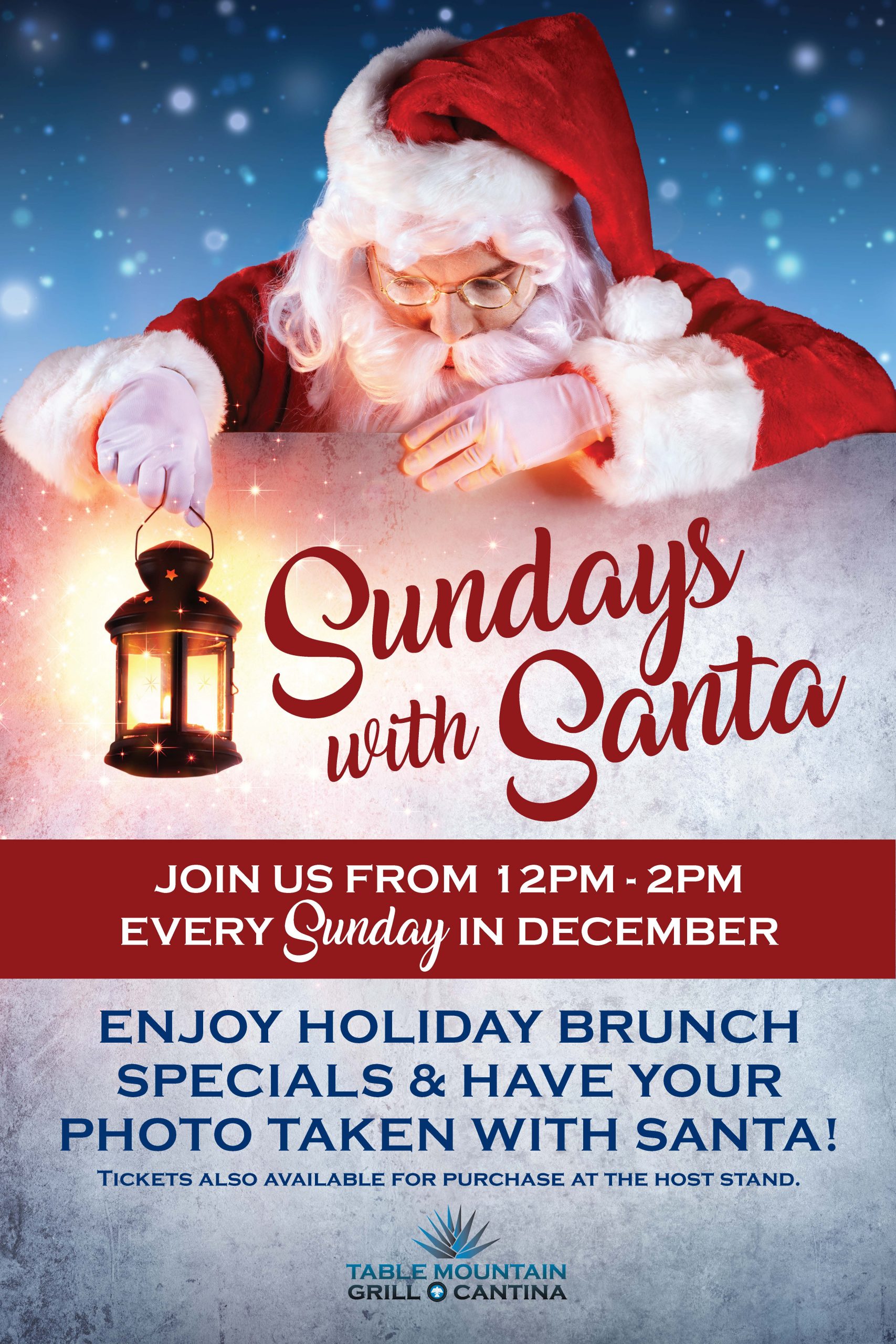 For Waitlist or Parties of 8+, please call 303-277-9898 to make your reservation or email us here.